Finder of CDS protocols for diseases.
The cds protocol finder allows you to locate a disease so that you can find the best combination of treatments yourself.
In recent months we have attended a thousand queries regarding the use of Chlorine Dioxide,this experience has served as inspiration to create the CDS protocol finder.
Locate a disease in the table and open the combined protocols tab where it is explained in a simple way how they are taken and combined.
Combinable protocol tabs.

Chlorine dioxide CLO2. combined protocol finder
Complete list of CDS combined protocols.
Discover the best combinations of CDS protocols to increase the effectiveness of chlorine dioxide in the treatment of diseases.
With this table you will know how to successfully combine the CDS protocols.
The CDS protocol finder of canceremocional.org shows in a clear and simple way the possible combinations of chlorine dioxide to treat each type of disease.
With the CDS protocol search engine you will find the right treatment with a
CDS (Chlorine Dioxide) protocol finder
Diseases
CDS protocols
Abscess, boil
Hemorrhoids, lunches
Acne
Mouth tie
Allergy
Alzheimer
Tonsillitis
Anxiety
Appendicitis
Arteriosclerosis
rheumatoid arthritis
Arthrosis
Asthma
Autism
Bronchitis
Brucellosis
Bursitis
Cálculo renal
Baldness
Caries
Rectal colon cancer
Esophageal cancer
Stomach cancer
Liver cancer
Tongue cancer
Breast cancer
Ovarian cancer
Prostate cancer (prostate)
Lung cancer
Bladder cancer
Bone cancer
Pancreatic cancer
Kidney cancer
Thyroid cancer
Uterine cancer
Candidiasis
Dandruff
Chagas
Sciatica
Hepatic cirrhosis
Cystitis
Cholesterol
Ulcerative colitis
Conjunctivitis
Dementia
Dengue virus DENV
Depression
Atopic dermatitis
Diabetes
Diarrhea
Erectile dysfunction
Diverticulitis
Headache
Ebola virus
Crohn's disease
Lyme's desease
Chronic obstructive pulmonary disease EPOC
Autoimmune diseases
Skin rashes
Escherichia coli
Amyotrophic Lateral Sclerosis ALS (Lou Gehrig)
Multiple sclerosis
Schizophrenia
Vesicular stomatitis
Fibromyalgia
Cystic fibrosis
Typhoid fever
Anal fistula
Fractures
Gastritis
Stomach flu
Gingivitis
Post-streptococcal Glomerulonephritis
Gonorrhea STI
Drop
Flu
Hepatitis
Wounds
Hernia
Herpes
Arterial hypertension
Hyperthyroidism
Fungi - mycosis
Infections
Congestive heart failure
Renal insufficiency
Renal ischemia reperfusion
Cutaneous leishmaniasis
Leukemia
Lymphoma
Lichen sclerosus atrophicus
Lupus
Malaria
Meningitis
Melanoma
Heavy metals
Migraine
Mononucleosis
Nephritis
Pneumonia - pneumonia
Osteomyelitis (caused by MRSA)
Osteoporosis
Otitis
Periodontitis
Bites
Athlete's foot
Prostatitis
Psoriasis
Burns
Cysts
Gastroesophageal reflux
Common cold
Allergic rhinitis
Sarcoidosis
MRSA - Methicillin Resistant Staphylococcus Aureus
Scabies
Sjogren's syndrome
Sinusitis
Bipolar disorder
Generalized anxiety disorder (GAD)
Venous thrombosis
Tuberculosis
Tumor
Diabetic vascular ulcers
Peptic ulcers (Helicobacter)
Uveitis
Bacterial vaginosis
Varicose veins
Viral warts
HIV AIDS
Chikungunya virus
Human papillomavirus HPV
EBV epstein-barr virus (Cytomegalovirus)
Vitiligo
Notes and tips on using the CDS.
How to take CDS in a clear and simple way, guiding rules on the use of Chlorine Dioxide CLO2
90% of diseases are treated with protocol C, alone or combined with enemas, topical treatments, rinses, baths.
If you do not find your disease in this CDS protocol finder, , apply these basic tips:
Diseases of viral origin, take small amounts many times a day.
Diseases of bacterial origin, large doses and rarely a day..
Neutralize fungi, deworming is recommended and repeated doses until their elimination.
Eliminate parasites, high doses for at least 7 days or intense deworming.
Remove heavy metals, take doses every hour for 1 to 3 months.
Intoxications, low doses every 15 minutes until improving.
General recommendations on chlorine dioxide.
Inhalation of chlorine dioxide "CDS gas" is toxic..
Prepare doses in ventilated spaces.
Chlorine dioxide taken in small amounts does nothing, but in large quantities it has side effects.
Adapt the doses to the state and volume of your body to be effective.
The duration of each protocol depends on the amount taken and the disease to be treated and the state of the organism.
Chlorine dioxide leaves no residue in the body.
CDS in small doses can be taken for long periods.
Two ways to rest:
Every 21 days rest 1 week to take foods with vitamin C and antioxidants.
Every 2 weeks rest 2 days to vitamin.
To eliminate the symptoms of excess CDS such as vomiting or diarrhea, just take vitamin C or baking soda, these act as inhibitors. Reduce the dose and follow the protocol.
If you are very sick take very small doses and you see it gradually increasing.
When taking CLO2 some people experience the symptoms of a cold, it is because there are germs that get trapped in the dry mucus of the nose and the CDS releases them.
With hypertension, diabetes and chronic diseases when taking CDS there is usually improvement and the medication must be reviewed.
Chlorine dioxide CLO2 is used worldwide as a water purifier..
Medicines incompatible with CDS.
Chlorine dioxide is incompatible with blood thinners.
Blood thinners, most common anticoagulants:
aspirin
atorvastatin
clopidogrel
heparin
warfarin
We hope that our CDS PROTOCOL FINDER has been useful.
Tell us about your experience, we appreciate suggestions.
Salud prohibida Andreas Ludwig Kalcker
Jim Humble MMS
A simple way to manufacture CDS, Esther Quesada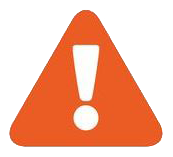 Disclaimer
The information published on this site is not intended to supplant the consultation and prescription of medicines of a doctor.
The content of canceremocional.org is not intended to be used for medical diagnosis or treatment.